Good Morning Campers,
It's 1030pm and I just walked in the door from working all day. I haven't been working at my regular job, but working at everything else of which I haven't been able to do because of my regular job. But, since I went on line to find out the latest, I thought I'd share it with you.
5:50 p.m.
An Indiana congresswoman says a teacher who stopped a school shooting has been released from a hospital.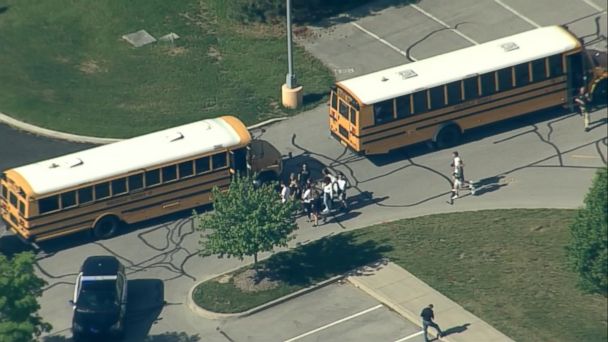 U.S. Rep Susan Brooks says she met Saturday with Jason Seaman at the Noblesville, Indiana, school where the shooting occurred Friday. She says Seaman is a "hero teacher" who stopped the violence.
Seaman and a student were shot by another student at Noblesville West Middle School. Ella Whistler's family says she's in critical but stable condition.
Seaman is credited with knocking a gun away and tackling the shooter.
So, the hero-teacher, Jason Seaman has been released from the hospital. That's pretty damn good for someone who'd been shot three times. On the other hand, Ella Whistler, who's picture is in the header, is in critical, but stable condition. Keep praying campers.
I also thought I'd share some of the comments I've received…
From my adopted mom, Diaman:
"Excellent issue today…very well said…very well done. It should be printed in every newspaper in the country and every magazine. I loved every well expressed word."
Thanks mom, that really means a lot.
Next, from my brother, Lethal Leprechaun:
"Couldn't have said it better myself Impish.
Probably more long-windedly but not better.
Good on ya mate!"
Thanks brother. You saying that is important to me…and I appreciate it. I also appreciate the text messages. Let's try and talk tomorrow.
Next is from Rodney:
"Super rant. Everything that needs to be said."
Thank you Rodney. I don't know that it's everything, but it doesn't do any good if no one does anything. All of you parents out there, please talk to your kids, talk to your school administrators. We need to get this worked out.
Tom W. says:
"Great rant. I really appreciate you and the work you do with Laffs and the full time work you do with the military. (apparently)"
Thanks Tom. Although I'm not really sure what the (apparently) means.
For those of you who don't know, my work with the military has now reached 25 years as of yesterday…well…Friday. I spent 12 years active duty in the Air Force as a Weapons Mechanic, which was then changed to the worst acronym in the military. Aircraft Armament Systems Specialist – A ASS. Pretty appropriate.
Then I made one of those bone-head decisions that you look back on and regret … I got out because they pissed me off. Long story for another time.
After another 12 years of working restaurants, I got a job as a civilian cop working for the Air Force on a 1 year temporary assignment that lasted 2 years. See, a month after 911, with Izzy Dragon being a month old (she was born the day before 911) the company I worked for, since no one was spending money after 911 because everyone was worried about gas prices going through the roof, etc., went through every restaurant they owned and fired…I'm sorry … down-sized … the most expensive manager. Nice, right? They've since lost most of their restaurants.
Anyway, after the Air Force said, "what the hell is this guy still doing here, he was supposed to be let go a year ago" I worked as a dispatcher for the State Police (and many other part-time jobs at the same time because although it was probably the best job I ever had, it was also the worst paying.
But that led to (eventually) the job I have now. I am a civilian, back working with my Air Force brethren. I am the Deputy Emergency Manager and a CBRNE Survival Instructor. CBRNE being Chemical, Biological, Radiological, Nuclear, and high-yield Explosive. Basically, I teach the military guys how to stay alive in crappy environments. In June I will have been doing that for 11 years. So yeah, apparently, I do work full time for the military.
Okay, so I got off on a tangent there.


And finally, and most appropriately, giving her the last word…at least in the comments, Ginny says:
"I agree with every word you said…this is not an acceptable way of living with school children being killed in their classrooms."
Yeah, it is not acceptable. Not acceptable at all.
So, that's it. Kind of an odd update, but my mind and my emotions are going along about Mach 5, but I know that you all will take it for what it's worth.
Love you all and thanks for all your prayers.